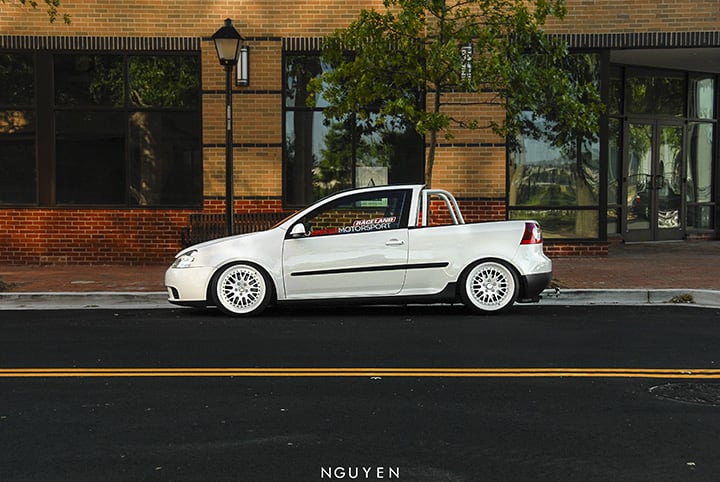 Chopped | Turning A Rabbit Into A Caddy
Starting with an MK5 Rabbit, Adam Barb has pulled off one of the cleanest and most proper chop jobs with the help of some amazing craftsman at Lux Motorwerks out of Keyport New Jersey.
With a vision in mind, this Rabbit went under the knife for 9 months and kept several people holding their breaths throughout the build. Every detail was addressed and expertly finished from the beautiful CCW Classics down to the wood accents and clear coated truck bed.
To say it gets some looks would be an understatement. If you've attended SoWo or H20i in the last several years, you've likely injured your neck from taking a second take at this amazing car.