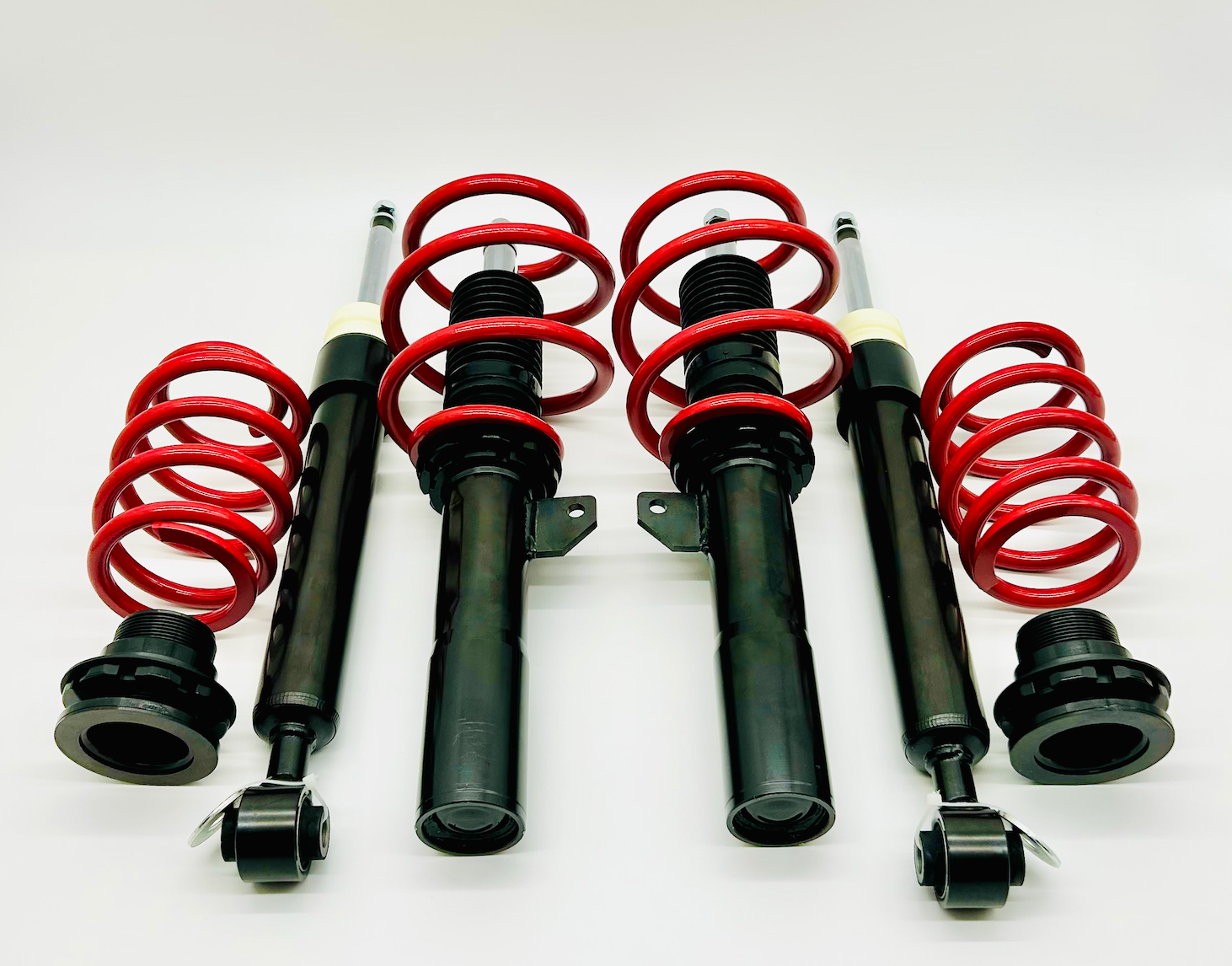 Mini F56 Coilovers now available!
We are excited to announce our latest addition to the Raceland coilover range.  The 2014+ Mini F56 & F55 Coilover kit.  After many months of development and road testing across Europe they are now on the market.  
How do they feel on the road?   
Our aim when developing a new kit is comfort while still giving you the ability to lower the vehicle's ride height throughout the designed range. Higher spring rates are necessary to prevent from rubbing or bottoming out when you lower the vehicle, the ride will be stiffer than factory but still comfortable for your daily driver.
Are they adjustable?
Yes, you can adjust the ride height from 25mm - 75mm.  We include C Spanners for adjusting the ride height with every coilover kit.
Lifetime Warranty 
We cover our coilover kits against any manufacturing defects and wear so even if you were to have a component wear out through normal use and are the original purchaser.  This is covered for life.  
Our coilovers are built to last but shocks are wear items and with our lifetime warranty, you can rest assured that you will get years of use out of the coilover kit.