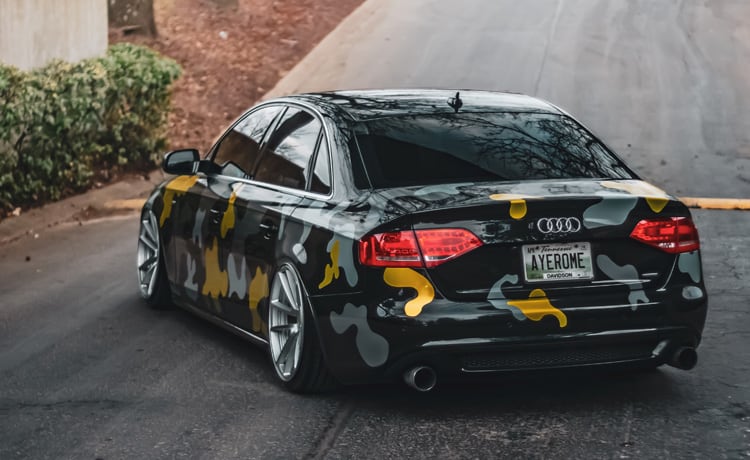 Neck Breaker | Jerome's Bagged A4 B8
My love for cars started when I was a kid. Going to car shows in the south with my parents was the thing to do in the spring and summer seasons. It was then that I knew I could never drive a car with zero modifications done to it.
My first car was a 2000 Audi A4(B5). After three years of experimenting and modifying this car, I decided I wanted something newer. I had my eyes set on the B8 A4. When I bought this car in 2016, it was completely stock. Originally, I got the car as a daily driver for my B5 A4. Unfortunately, I was involved in a hit and run, totalling my project. Even though I was devastated, it led me to begin modifying my B8. Even though I am more than happy with the current progress, this car is far from being finished.
Car Specs:
2012 Audi A4 Quattro Premium Plus S-Line
Ceramic 5% All Around
Ceramic 35% on Winshield
RS4 Mesh Grille
Airlift Performance 3P Management
Raceland Double Bellow Bags
19x10 +35 Rotiform SPF
Nankang NS-25 235/35 Tires
17mm Spacers
Maxton Design Front Lip
Custom 3m Vinyl Wrap
Audi Logo Puddle Lights
Audi R8 Coil Packs Red Edition
Custom Built Intake System
Custom Cat-Back Exhaust
Photo Credit:
@rainer.shirtsorsomething
@littlelaunchbox