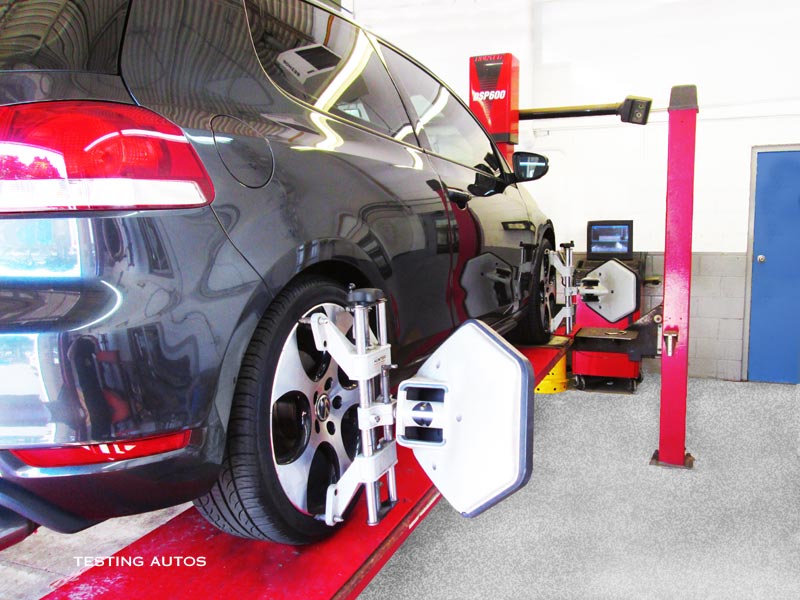 Should I get an alignment after suspension installation?
Yes. Simple as that: yes, you should get an alignment after you replace any suspension components with aftermarket items. This is especially important when lowering or lifting a vehicle as some very vital suspension geometries are going to be thrown off that has more impact on your vehicle than most would initially expect.
THE OBVIOUS: TIRE WEAR.
When people lower their vehicle, they can often visually see a difference in how the wheels sit in the wheel well that is much more than just how low it is. Your wheels are often leaning and pointing in directions they were not before. You have introduced a shorter shock in most cases and the rest of your suspension will need to be adjusted to match that shorter shock. This is why you see the wheels in slightly different positions than they were before. This misalignment causes the tires to not rest on the ground evenly and will cause uneven tire wear.
BUT WAIT…THERE IS SO MUCH MORE THAN TIRE WEAR!
Some believe that uneven tire wear is the worse that happens by not getting an alignment. This simply isn't true; there's much more to the story. Some don't understand that not having an alignment could potentially damage your new suspension or other suspension components. Some may even be surprised to know that having a bad alignment can also cause ride quality to be adversely affected. Some vehicles may be affected by this more than others, but we have certainly experienced poor ride quality after a suspension install only to have it aligned and then the vehicle rides night and day different for the good. If you are experiencing poor ride quality, it may not be the suspension but a poor alignment so have it checked.
As you can tell from this post, we're strong advocates of getting alignments after your suspension install. To ensure proper tire wear, ride quality, and longevity of your new suspension kit, do your vehicle (and yourself) a favour and get that alignment. Have other questions? Feel free to give us a call and we'd be happy to help +44 28 276 63911.