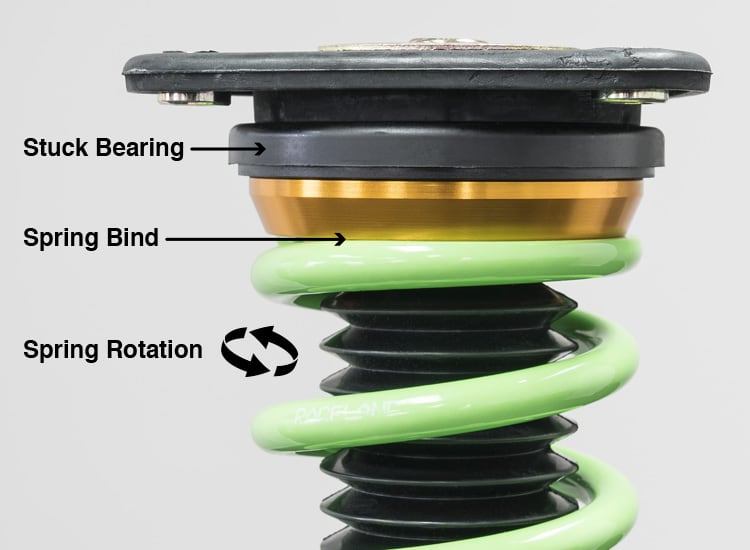 What Is Spring Bind?
Spring bind occurs most often with aftermarket suspension when the spring doesn't rotate with the rest of the strut when turning and is most common at slower speeds.
The most obvious symptom of spring bind is a pinging sound when you turn the steering wheel. The strut housing and spring are made to turn together but when the bearing, which is usually located at the top of the coilover, has gone bad, the spring isn't allowed to turn freely with the rest of the coilover. This will cause the spring to catch and skip across the spring perches, resulting in a distinct pinging noise.
To fix issues with spring bind, the upper mount bearings should be replaced. In the case that the coilovers are fully threaded and offer independent ride height and spring pre-load, we recommend making sure that there isn't any more than 5mm of preload set onto the spring. Too much pre-load can cause tension on the bearing and can cause spring bind.